Abstract:
This document provides a step by step procedure for updating your Native Tags via L5K driver version 1.04 to 2.00. Following the steps in order is crucial in completing a smooth conversion.
Products:
CR Series HMI / G3 Series HMI / G3 Kadet HMI / Graphite® HMI / Modular Controller / DA Series Data Station / Data Station Plus / ProducTVity Station
Use Case:
Converting a Crimson® 3 file from the original driver to the enhanced version.
Required Software:
Crimson® 3.0 or 3.1
Procedure:
1. Launch Crimson 3 and open the database which currently uses the L5K driver version 1.04.
2. Select Communications found under the Navigation Pane.
3. Highlight the first available network protocol.
    - If none are available, right click Network and Add Network Port.
4. Click the Pick button and choose Allen-Bradley Native Tags via L5K file, version 2.00.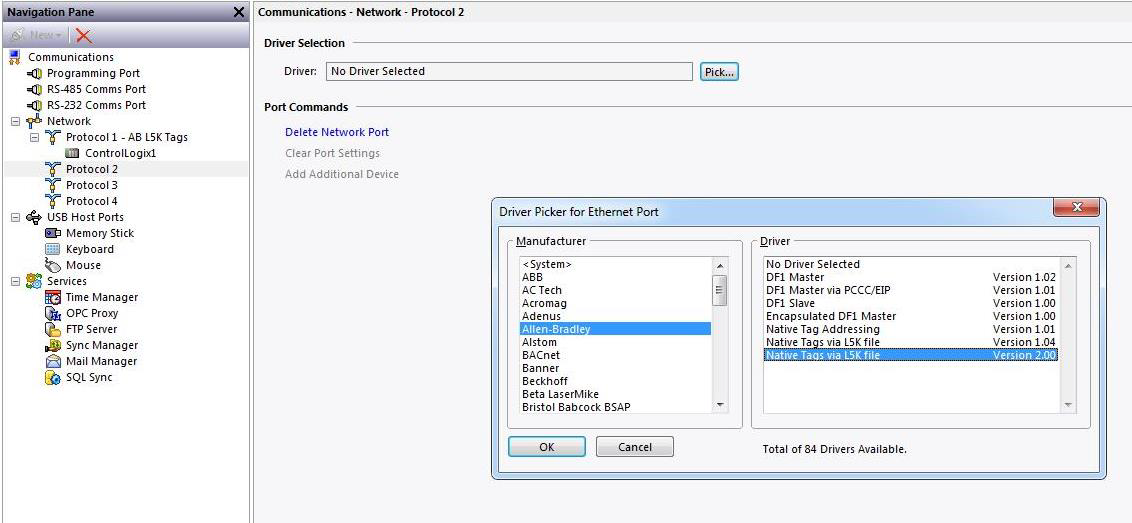 5. Click OK and a new PLC will appear below the communications port.
6. Continue clicking "Add Additional Device" until there is the same number of PLCs below the version 2.00 protocol as the version 1.04 protocol.
7. Highlight the first PLC and enter the appropriate IP address.
8. With the PLC still highlighted, click the "Manage Tags" button.
a. Click Import L5K and navigate to the appropriate L5K file for the PLC.
b. Scroll through the L5K tag list and either double-click or highlight and click the Add from L5K button for each tag currently used in the Crimson 3 database.
c. Verify that each tag used in the Crimson 3 database is now in the Available Addresses list as this is critical to completing a smooth conversion.
9. Then click OK to exit the tag manager.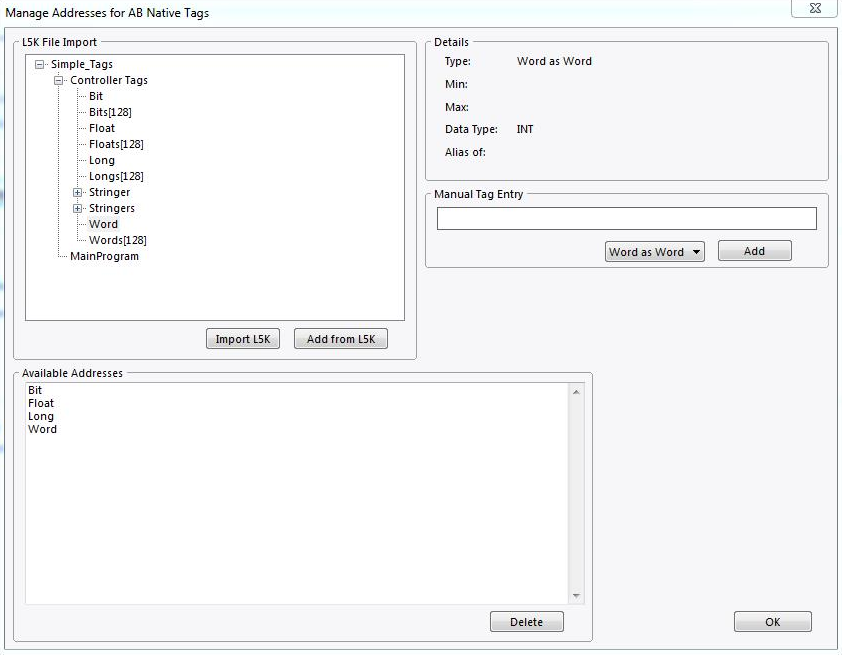 10. Repeat the above steps for each PLC under the version 2.00 protocol.
11. Please take note of the exact spelling of each PLC name currently configured for Native Tags via L5K version 1.04.
12. Highlight the network protocol currently configured for version 1.04 and click Clear Port Settings.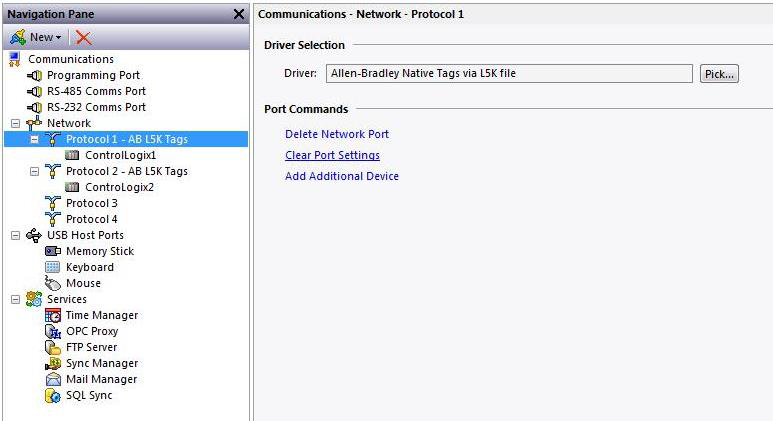 13. Proceed to rename all PLCs under version 2.00 to the corresponding version 1.04 name.
14. Upon successful rename of all PLCs, all tags and display page objects will be re-associated properly.
Disclaimer
It is the customer's responsibility to review the advice provided herein and its applicability to the system. Red Lion makes no representation about specific knowledge of the customer's system or the specific performance of the system. Red Lion is not responsible for any damage to equipment or connected systems. The use of this document is at your own risk. Red Lion standard product warranty applies.
Red Lion Technical Support
If you have any questions or trouble contact Red Lion Technical Support by clicking here or calling 1-877-432-9908.
For more information: http://www.redlion.net/support/policies-statements/warranty-statement