The Bootloader can be updated in the NT24K using either the Web UI or N-View 2. In the event you need to update the Bootloader on more than one device, N-View 2 is an ideal solution.
Web Interface Method.
Go to the File Transfer menu and select Transfer Type: "Upgrade Bootloader Firmware". Select the appropriate bootloader.tar file and click on the [Upgrade] button. This will reboot the switch as part of the process.
N-View 2 Method

Go to the Files Tab. Select Add a File. Select the Bootloader or Image file if needed. This will copy the files to the N-View files directory. If you have a TFTP service running, please disable it. N-View 2 has its own TFTP server.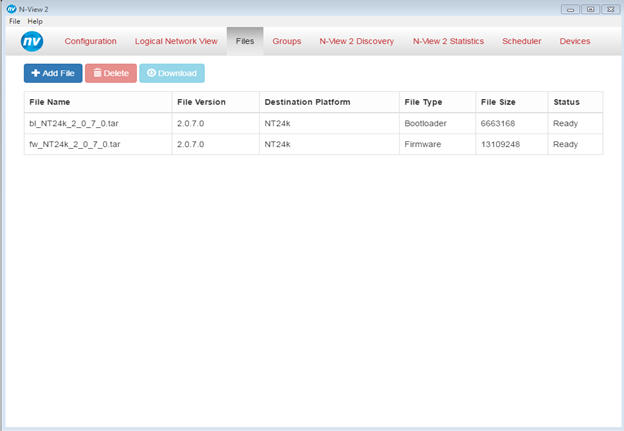 You can use the Scheduler for multiple switches and it will queue the switches and do them one at a time at a time of your choice.