Connecting to RLConnect24 across a corporate firewall must allow OpenVPN traffic outbound
Abstract
This document describes the IT requirements for connect to RLConnect24 from an RA50/70 remote gateway.
Products
Red Lion Controls RA50C, RA70S or RA70K
Use Case
Using RA50/70 remote gateway connecting to RLConnect24 for remote access and/or data acquisition.
Introduction
Our RA50C, RA70S & RA70K industrial routers establishes an outgoing VPN connection via one of the three TPC-port (80,443, 1194:default) to connect to RLConnect24 (rsp.redlion.net US, rspeu.redlion.net EU). This VPN connection is used to send industrial process data to Red Lion's RLConnect24 server where it can be visualized and logged. This data can then only be accessed securely over HTTPS from any current web browser.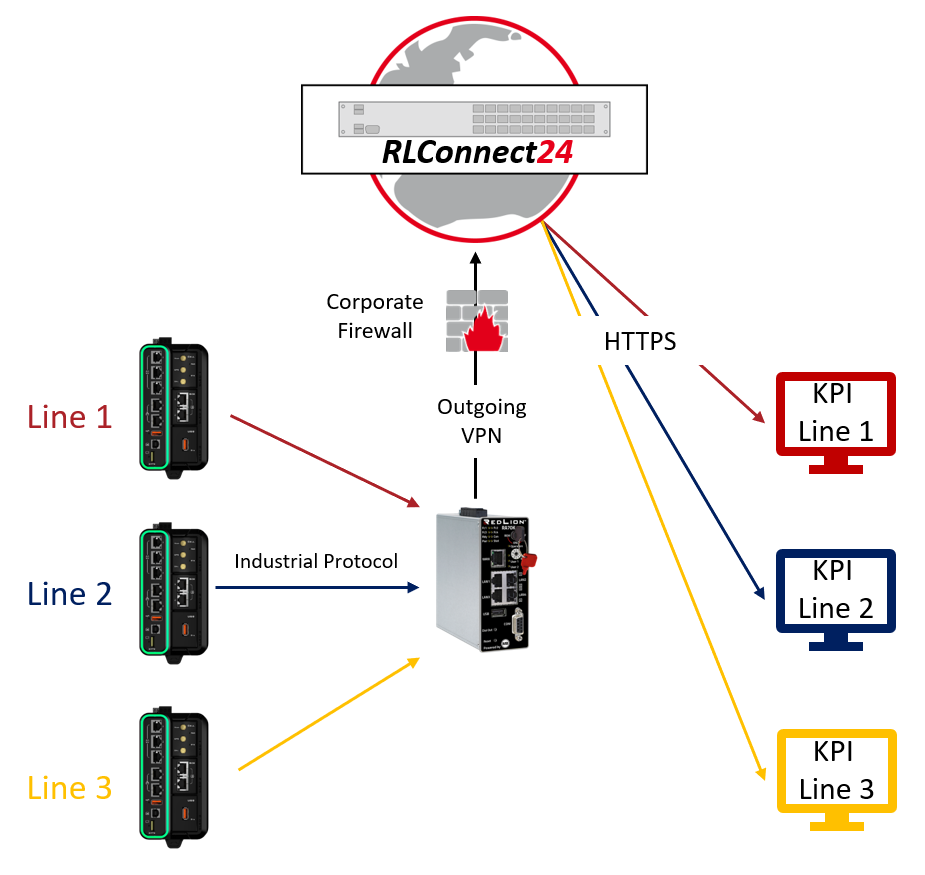 NOTE: For additional security Red Lion recommends that you enable Two-factor Authentication on your RLConnect24 Customer Account.